Vermont Agency of Agriculture Food & Markets Applications are now open for the Capital Equipment Assistance Program (CEAP). The Vermont Agency of Agriculture, Food & Markets' Water Quality Division has funding for new or innovative equipment. 
The funding is for equipment that will aid in the reduction of surface runoff of agricultural waters, improve water quality, reduce odors from manure application, reduce greenhouse gas emissions, and more! 
Vermont farms required to comply with the Required Agricultural Practices, custom operators, non-profit organizations, and phosphorus extraction equipment producers are welcome to apply.
Examples of eligible equipment include conservation tillage equipment, no-till grain drills, roller crimpers, precision agriculture equipment, and more. 
Generally, the Program will cover 90% of the equipment cost with varying limits depending on the type of equipment. Applicants are limited to one application per individual operation/organization/entity. 
Applications close November 1st. Please click here for more information about funding, allowable equipment, and other details. 
Farm, food, and forest businesses can apply now for Working Lands Enterprise Initiative Business Enhancement Grants!  
The Working Lands Enterprise Board is releasing a request for applications totaling $450,000 that will allow Vermont farm, food, and forest businesses to invest in business enhancement initiatives, such as market, infrastructure, and workforce development.
The Business Enhancement Grant award amounts range from $20,000 – $35,000. The Business Enhancement Grant was formerly known as the Standard Business Grant.
For more information, visit the Working Lands website. There is a Q&A webinar on September 15th at noon. Register here. 
Application Opens: September 23rd
The Big E is coming! From September 16th to October 2nd, visit the Avenue of the States during the Big E, the only fair in the U.S. where more than one state participates.
On this educational thoroughfare you'll see impressive replicas of each New England state's original statehouse sitting on land actually owned by that state. 
The Vermont Building will be filled with a long list of Vermont vendors including Eden Ice Cider, Halladay's Harvest Barn, Bergamot + Amor, Treeline Terrains, Nomadic Kitchen, KIS Kombucha, and many more!
Vermont Day is Saturday, September 24th. Last year almost 170,000 people attended the Big E on Vermont Day, so get your tickets soon!
The Big E: Sept. 16th to Oct. 2nd
The Vermont Agency of Agriculture, Food and Markets is holding a Q&A virtual forum for those interested in on-farm slaughter.
Join Meat Inspection Chief Julie Boisvert for an overview of information, addressing misconceptions, and a Q&A session in an open and welcoming environment.
This is a free online session. Please click here to join the Microsoft Teams Call or dial in to +1 802-552-8456 and use 100 265 603# for the Conference ID. The password for those joining the Teams call on a computer is 8CFfoh. 
Q&A Session: Sept. 15th at 7:00pm ET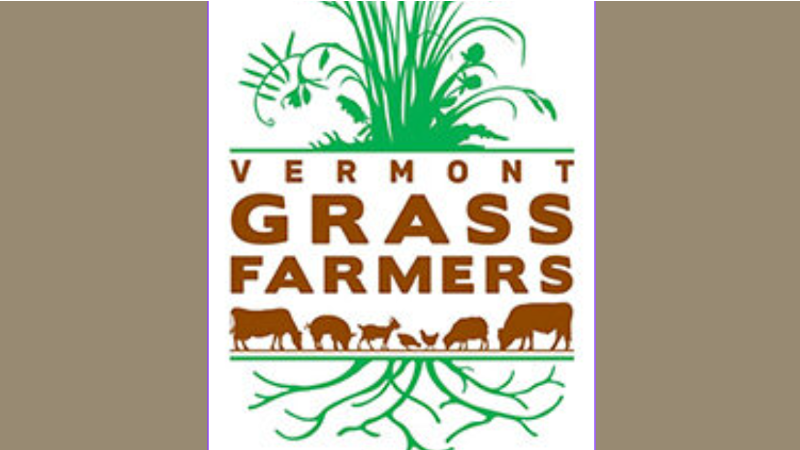 Join the VT Grass Farmers Association and UVM Extension for a demonstration and overview of the Vermont Ripsower. 
The Vermont Ripsower is a combined subsoiler, seeder, and liquid biostimulant injector. It aims to improve yield, forage quality, top soil, biodiversity, and more. 
Attendees will get an overview of ripsowing theory and basic history, see the results, and learn how to properly operate the ripsower. 
This free demonstration takes place at Larson Farm in Wells, Vermont. Registration is required. 
Demo: September 14th at 10:00am ET