*This is a sponsored post written by me on behalf of the National Fire Protection Association.
When we think about keeping our homes safe we usually think about keeping the windows and doors locked properly or installing a security system. But there is another major danger many of just don't pay enough attention to – fire. Every year most of the fire deaths in North America happen right at home and burn faster than you could ever imagine. It's not like in the movies. Once a fire is set you may have as little as two to three minutes to get out safely from the time the smoke alarm sounds. We're partnering up with the NFPA in honor of Fire Prevention Week starting October 7th through the 13th to give you a few tips on what you can do at home to prevent a fire and the devastation it can bring.
Never Cook and Run
Cooking fires are the number one cause of fires and injuries in the home, and most cooking fires involve the kitchen stove.
And if you get easily distracted like I do, then here's a little wake-up call: unattended cooking is the leading cause of fires in the kitchen. I must admit that I'm guilty of this one. Does this sound familiar? You're cooking up something for dinner and then run out of the kitchen to do something that is probably not that important. What was only supposed to take a few seconds turns into minutes, and then you come back to the kitchen only to find that what was cooking now boiled over or burned. Luckily no fires. This time! To keep it safe, always stay in the kitchen while you are frying, boiling, grilling, or broiling. If you do have to leave the kitchen, to keep it safe just turn off the stove. And if you're simmering, baking, or roasting food, be sure to check it regularly. Never leave your house while you have food cooking and use a timer for a friendly reminder.
Fire Prevention Tip: If you need to leave the kitchen while you're cooking, take a kitchen utensil with you as a reminder that you have something on the stove and need to get back quickly.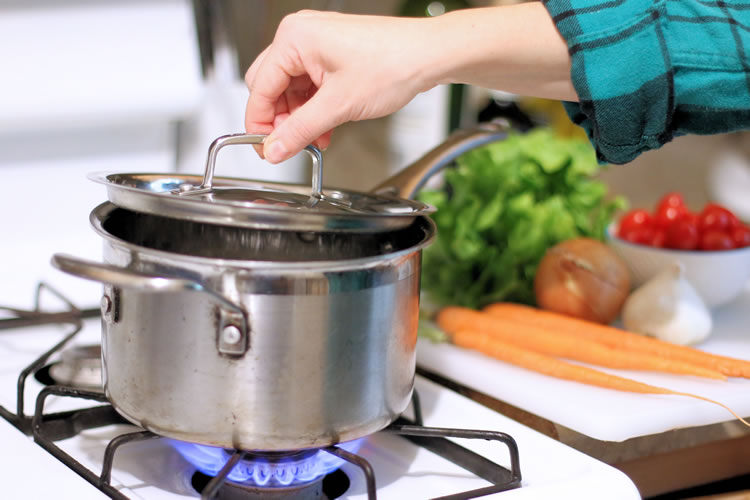 Keep Your Cooking Space Clean and Organized
Sometimes when we're not paying attention, things in our cooking space can easily catch fire. Things like oven mitts, wooden utensils, food packaging, paper towels or napkins should be kept a safe distance away from the stove-top. I find when I cook in a more organized way and clean as I go, I'm a lot less likely to let these types of things get near my stove top.
Be Prepared In Case You Do Have A Cooking Fire
Sometimes even when we think we're being safe things can happen. So, for a little extra precaution while you're cooking, keep a lid nearby that fits properly on the pot or pan you're using. If a small fire does start, use the lid to smother the flames and then turn off the burner. Keep the pan covered until you know the fire has subsided and the pan or pot has completely cooled down.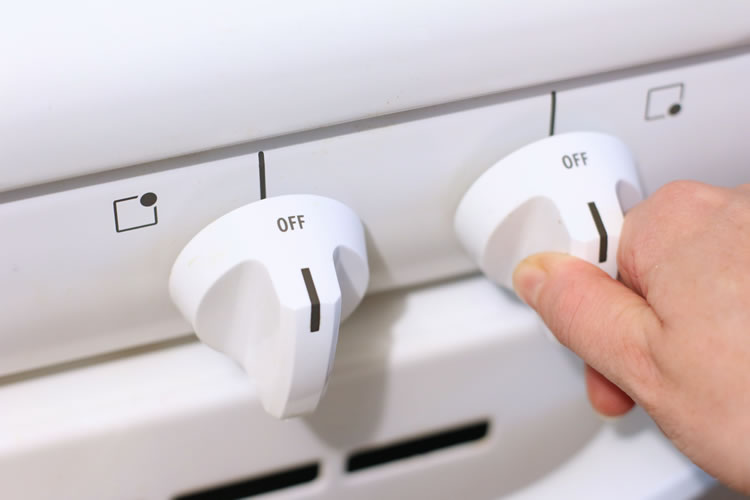 If there's an oven fire instead, quickly turn the heat off and keep the door closed. If at any time you feel like the fire is too much for you to handle, get out of the house, close the door behind you to help contain the fire and call 9-1-1 or your local fire department from outside your home. Don't go back in and let the professionals handle it.
Always Handle Candles With Care
Let's face it: nothing sets the mood like candlelight. They create such a relaxing and Zen atmosphere and they can smell so darn good. But as beautiful as they are, candles can be a major cause of home fires and, even scarier, home fire deaths.
According to the NFPA, from 2011-2015, U.S. fire departments responded to an average of 8,690 home structure fires that were started by candles. More than one-third (37%) of those home candle fires were started in the bedroom and three of every five candle fires started when they were left too close to flammable objects like furniture, mattresses or bedding, curtains, or decorations. In 16% of those fires, the candles were unattended or abandoned. And it's probably no surprise but Christmas, New Year's Day and New Year's Eve have the highest number of candle fire incidents than any other days of the year.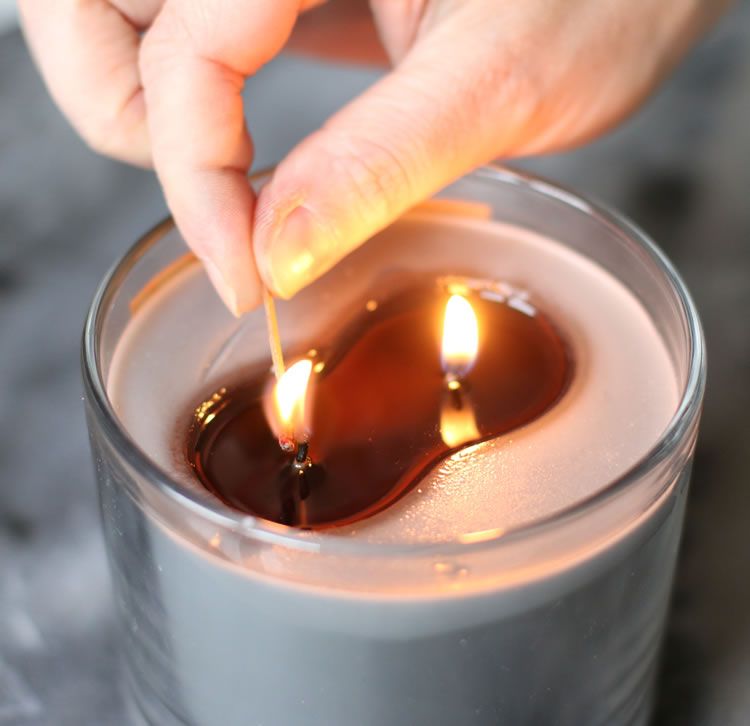 If you love candles as much as I do, there are a few things you can do to continue to enjoy them safely.
Never leave candles unattended and blow them all out when you decide to leave the room or go to bed.
Avoid the use of candles in the bedroom and other areas where people may fall asleep.
Keep candles at least 1 foot (30 centimeters) away from anything that can burn, including decorations or greenery.
Always place candle holders on a sturdy, uncluttered surface and use candle holders that won't tip over easily.
Light candles carefully, keeping hair, sleeves and loose clothing clear of the flame.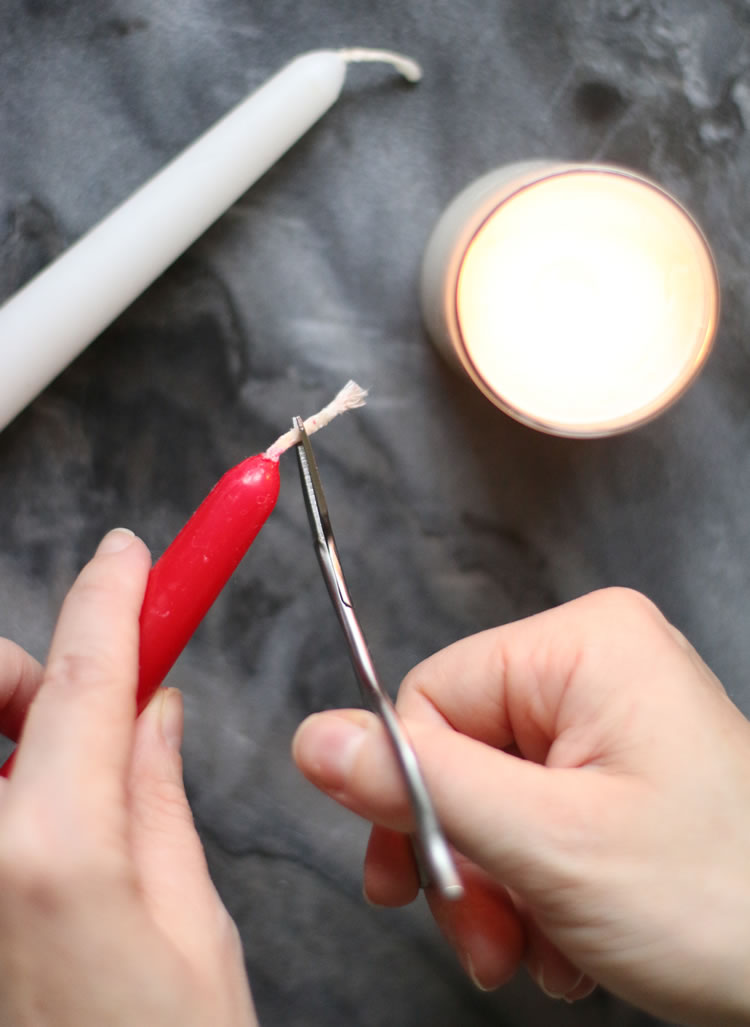 Trim long candle wicks down to about ¼ of an inch to keep flames manageable. And be sure to extinguish the flame before it gets too close to the holder or container. You can use the candle holder's lid to smother the flame gently rather than blowing out the flame
Have flashlights and battery-powered lighting ready to use during a power outage. Never use candles.
Make Sure Your Smoke Alarms Are In Working Order
When was the last time you tested your smoke alarms? Can't remember? It might be time. The smoke alarms in your home should be cleaned of dust and tested every month. If they're not working properly, immediately change the batteries or replace the unit if needed. Your home should have smoke alarms installed on every floor including inside bedrooms and in hallways.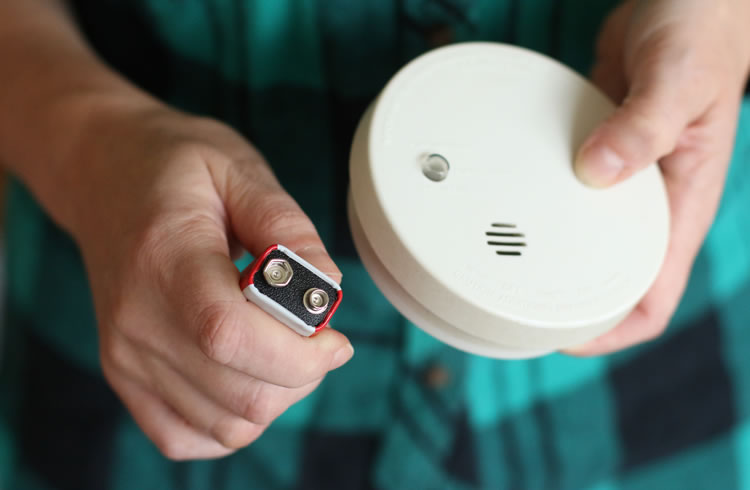 For more ways on how to prevent fires and promote fire safety in your home visit the National Fire Protection Association (NFPA) at www.nfpa.org.