Dramatic footage has captured a passenger plane as it flipped over during a crash-landing on an airport runway.
The incident happened at Aden Adde international airport in Somalia's capital Mogadishu.
The crew and all passengers on board – around 30 – escaped.
Video from the scene showed the plane upside down after having apparently tipped over on landing.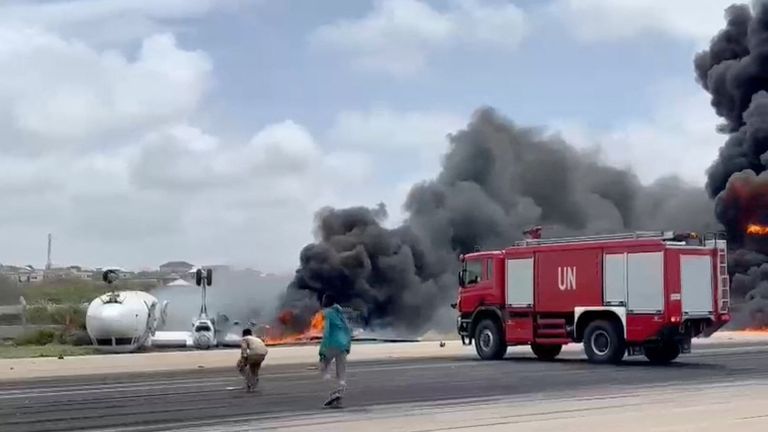 Black smoke and flames rose into the air as fire trucks approached the runway and firefighters began hosing down the wreckage.
The Jubba Airways-operated plane was arriving on a domestic flight from the inland city of Baidoa.
The company said the plane was a Fokker-50 which is turboprop-powered.